Informatie over de ondertitel Freaks (2018)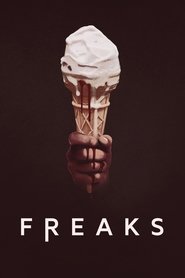 Freaks (2018) - ondertitel
Kept locked inside the house by her father, 7-year-old Chloe lives in fear and fascination of the outside world, where Abnormals create a constant threat - or so she believes. When a mysterious stranger offers her a glimpse of what's really happening outside, Chloe soon finds that while the truth isn't so simple, the danger is very real.
7.1
Er zijn nog geen reacties.
Je moet ingelogd zijn om een reactie te kunnen plaatsen. Je kunt hier inloggen. Je kunt je hier registreren.