Informatie over de ondertitel Years and Years - TV serie (2019)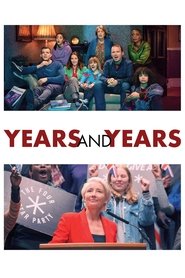 Years and Years - TV serie (2019) - ondertitel
As Britain is rocked by unstable political, economic and technological advances, members of the Lyons family converge on one crucial night in 2019. Over the next 15 years, the twists and turns of their everyday lives are explored as we find out if this ordinary family could change the world.
7.7
Er zijn nog geen reacties.
Je moet ingelogd zijn om een reactie te kunnen plaatsen. Je kunt hier inloggen. Je kunt je hier registreren.