Informatie over de ondertitel Upgrade (2018)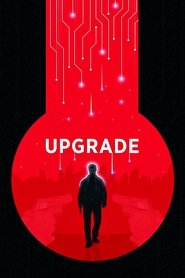 Upgrade (2018) - ondertitel
A brutal mugging leaves Grey Trace paralyzed in the hospital and his beloved wife dead. A billionaire inventor soon offers Trace a cure — an artificial intelligence implant called STEM that will enhance his body. Now able to walk, Grey finds that he also has superhuman strength and agility — skills he uses to seek revenge against the thugs who destroyed his life.
7.3
Er zijn nog geen reacties.
Je moet ingelogd zijn om een reactie te kunnen plaatsen. Je kunt hier inloggen. Je kunt je hier registreren.