Informatie over de ondertitel The Wedding Guest (2018)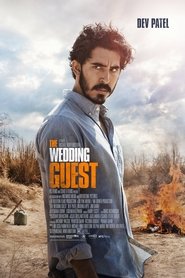 The Wedding Guest (2018) - ondertitel
Jay is a man with a secret who travels from Britain to Pakistan to attend a wedding—armed with duct tape, a shotgun, and a plan to kidnap the bride-to-be. Jay and his hostage end up on the run across the border and through the railway stations, back alleys, and black markets of New Delhi.
Er zijn nog geen reacties.
Je moet ingelogd zijn om een reactie te kunnen plaatsen. Je kunt hier inloggen. Je kunt je hier registreren.
No subtitles found for this movie or series. Try again later.