Informatie over de ondertitel The Name of the Rose - TV serie (2019)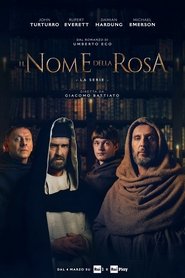 The Name of the Rose - TV serie (2019) - ondertitel
In 1327, Friar William from Baskerville, followed by the young novice Adso da Melk, reaches an isolated Benedictine abbey on the Alps to aid in a dispute between the Franciscan Order and the Avignon papacy. Upon arrival in the abbey the two find themselves involved in a chain of mysterious deaths. Based on Umberto Eco's bestseller.
Er zijn nog geen reacties.
Je moet ingelogd zijn om een reactie te kunnen plaatsen. Je kunt hier inloggen. Je kunt je hier registreren.