Informatie over de ondertitel The Death and Return of Superman (2019)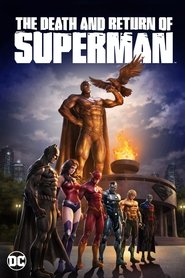 The Death and Return of Superman (2019) - ondertitel
The Death of Superman and Reign of the Supermen now presented as an over two-hour unabridged and seamless animated feature. Witness the no-holds-barred battle between the Justice League and an unstoppable alien force known only as Doomsday, a battle that only Superman can finish and will forever change the face of Metropolis.
7.2
Er zijn nog geen reacties.
Je moet ingelogd zijn om een reactie te kunnen plaatsen. Je kunt hier inloggen. Je kunt je hier registreren.