Informatie over de ondertitel Survive - TV serie (2020)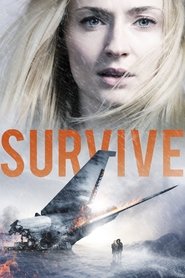 Survive - TV serie (2020) - ondertitel
Jane's plane crashes on a remote snow-covered mountain and she, along with Paul, the only remaining survivors, must pull themselves out of the wreckage and fight for their lives. Together they embark on a harrowing journey out of the wilderness, battling brutal conditions and personal traumas.
Er zijn nog geen reacties.
Je moet ingelogd zijn om een reactie te kunnen plaatsen. Je kunt hier inloggen. Je kunt je hier registreren.
No subtitles found for this movie or series. Try again later.