Informatie over de ondertitel Star Trek: Picard - TV serie (2020)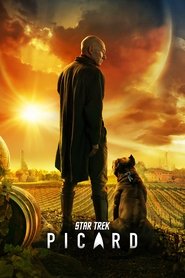 Star Trek: Picard - TV serie (2020) - ondertitel
Star Trek: Picard features Sir Patrick Stewart reprising his iconic role as Jean-Luc Picard, which he played for seven seasons on Star Trek: The Next Generation. Set twenty years after the events of Star Trek Nemesis, this series follow the now-retired Admiral Picard into the next chapter of his life.
9
Er zijn nog geen reacties.
Je moet ingelogd zijn om een reactie te kunnen plaatsen. Je kunt hier inloggen. Je kunt je hier registreren.