Informatie over de ondertitel Runaways - TV serie (2017)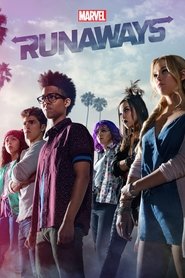 Runaways - TV serie (2017) - ondertitel
Six teenagers discover that their parents are secretly members of a supervillain cabal called The Pride. After deciding they're no longer safe in their own homes, the kids go on the run. In the midst of hiding from their elders, the teens learn about themselves and become a family of their own.
Er zijn nog geen reacties.
Je moet ingelogd zijn om een reactie te kunnen plaatsen. Je kunt hier inloggen. Je kunt je hier registreren.