Informatie over de ondertitel Our Godfather (2019)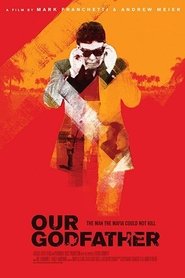 Our Godfather (2019) - ondertitel
OUR GODFATHER is a feature-length documentary about Tommaso Buscetta, the first high-ranking Italian mafia boss ever to turn against Cosa Nostra. Buscetta helped convict more than 400 Mafiosi. He became the Mob's most wanted man in the world - and 11 members of his family were killed. "He was the most important, protected and endangered witness in US criminal history" The film tells - for the first time- the Buscetta story with exclusive access to his family, which is breaking its silence after 30 years in hiding.
Er zijn nog geen reacties.
Je moet ingelogd zijn om een reactie te kunnen plaatsen. Je kunt hier inloggen. Je kunt je hier registreren.
No subtitles found for this movie or series. Try again later.