Informatie over de ondertitel Origin - TV serie (2018)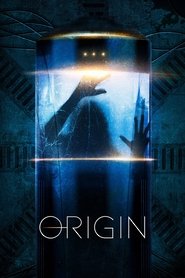 Origin - TV serie (2018) - ondertitel
A group of strangers struggles for survival aboard a spaceship heading to a distant planet.A group of troubled passengers wake up on a damaged spaceship abandoned in deep space, each having left behind a dark past in search of a fresh start on a newly colonized planet. As their terrifying situation spirals into paranoia, they come to realize that the greatest threat to their dream of starting over – and indeed their lives – is something far darker than the pasts they were so desperate to escape.
Er zijn nog geen reacties.
Je moet ingelogd zijn om een reactie te kunnen plaatsen. Je kunt hier inloggen. Je kunt je hier registreren.