Informatie over de ondertitel Mighty Med - TV serie (2013)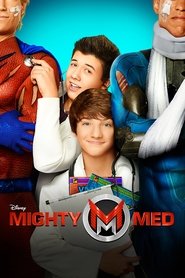 Mighty Med - TV serie (2013) - ondertitel
Mighty Med is a live-action comedy series starring popular Disney Channel stars Bradley Steven Perry and Jake Short, premieres as a special one-hour event, October 7 on Disney XD. The series is created by Jim Bernstein and Andy Schwartz, and is executive produced by Bernstein and Stephen Engel.
8
Er zijn nog geen reacties.
Je moet ingelogd zijn om een reactie te kunnen plaatsen. Je kunt hier inloggen. Je kunt je hier registreren.