Informatie over de ondertitel Lincoln Rhyme: Hunt for the Bone Collector - TV serie (2020)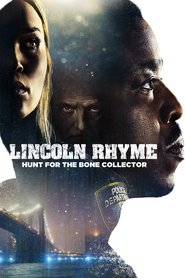 Lincoln Rhyme: Hunt for the Bone Collector - TV serie (2020) - ondertitel
Former NYPD detective and forensic genius Lincoln Rhyme was at the top of his game until a serious accident at the hands of a notorious serial killer forced him out of the field. When Amelia Sachs, an intuitive young officer who has a gift for profiling, finds herself hot on the killer's trail, Rhyme finds a partner for this new game of cat and mouse.
Er zijn nog geen reacties.
Je moet ingelogd zijn om een reactie te kunnen plaatsen. Je kunt hier inloggen. Je kunt je hier registreren.