Informatie over de ondertitel Les maitres fous (1955)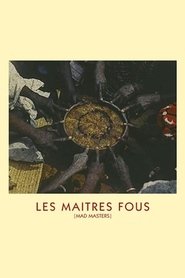 Les maitres fous (1955) - ondertitel
The subject of the film was the Hauka movement. The Hauka movement consisted of mimicry and dancing to become possessed by French Colonial administrators. The participants performed the same elaborate military ceremonies of their colonial occupiers, but in more of a trance than true recreation.
6.4
Er zijn nog geen reacties.
Je moet ingelogd zijn om een reactie te kunnen plaatsen. Je kunt hier inloggen. Je kunt je hier registreren.