Informatie over de ondertitel Legacies - TV serie (2018)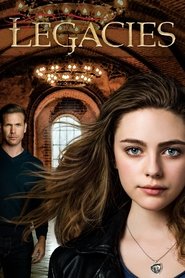 Legacies - TV serie (2018) - ondertitel
In a place where young witches, vampires, and werewolves are nurtured to be their best selves in spite of their worst impulses, Klaus Mikaelson's daughter, 17-year-old Hope Mikaelson, Alaric Saltzman's twins, Lizzie and Josie Saltzman, among others, come of age into heroes and villains at The Salvatore School for the Young and Gifted.
7.2
01-06-2019 02:00:48 - Killerkip

28-03-2019 15:41:04 - Killerkip
Je moet ingelogd zijn om een reactie te kunnen plaatsen. Je kunt hier inloggen. Je kunt je hier registreren.