Informatie over de ondertitel LEGO DC: Batman - Family Matters (2019)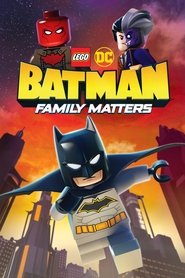 LEGO DC: Batman - Family Matters (2019) - ondertitel
In LEGO DC: Batman - Family Matters, suspicion is on high after Batman, Batgirl, Robin and other DC superheroes receive mysterious invitations. However, family values must remain strong when Batman and his team encounter the villainous Red Hood, who is obsessed with destroying the Bat-family and all of Gotham City.
Er zijn nog geen reacties.
Je moet ingelogd zijn om een reactie te kunnen plaatsen. Je kunt hier inloggen. Je kunt je hier registreren.
No subtitles found for this movie or series. Try again later.