Informatie over de ondertitel Jack Ryan - TV serie (2018)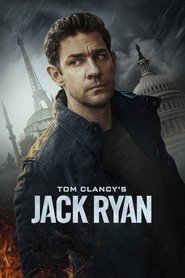 Jack Ryan - TV serie (2018) - ondertitel
When CIA analyst Jack Ryan stumbles upon a suspicious series of bank transfers his search for answers pulls him from the safety of his desk job and catapults him into a deadly game of cat and mouse throughout Europe and the Middle East, with a rising terrorist figurehead preparing for a massive attack against the US and her allies.
Er zijn nog geen reacties.
Je moet ingelogd zijn om een reactie te kunnen plaatsen. Je kunt hier inloggen. Je kunt je hier registreren.