Informatie over de ondertitel Ikigami (2008)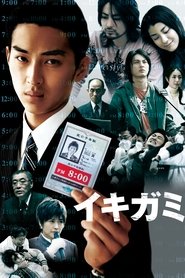 Ikigami (2008) - ondertitel
In an attempt to spur citizens into taking more productive roles in society, the Japanese government issues death messages, or "ikigami", informing them that they have only 24 hours left to live. The film follows a young man tasked with delivering these messages, as well as the victims.
7.3
Er zijn nog geen reacties.
Je moet ingelogd zijn om een reactie te kunnen plaatsen. Je kunt hier inloggen. Je kunt je hier registreren.