Informatie over de ondertitel High School Musical: The Musical - The Series - TV serie (2019)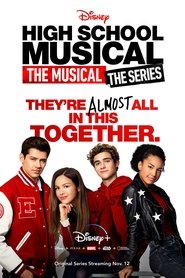 High School Musical: The Musical - The Series - TV serie (2019) - ondertitel
A group of East High students countdown to the opening night of their school's first-ever production of "High School Musical." Showmances blossom; friendships are tested while new ones are made; rivalries flare and lives are changed forever as these young people discover the transformative power that only a high school drama club can provide.
Er zijn nog geen reacties.
Je moet ingelogd zijn om een reactie te kunnen plaatsen. Je kunt hier inloggen. Je kunt je hier registreren.