Informatie over de ondertitel Ein Leben lang kurze Hosen tragen (2002)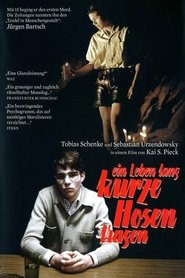 Ein Leben lang kurze Hosen tragen (2002) - ondertitel
A serial killer dispassionately discusses the nuts and bolts of his grisly avocation, as well as the youthful traumas which helped to mold him into a psychopath, in this disturbing independent drama from Germany, based on the true story of of Germany's most famous child murderer Juergen Bartsch who, between the ages of 15 and 19, abused, tortured and killed four schoolboys in the Ruhr region of Germany from 1962 to 1966.
7.8
Er zijn nog geen reacties.
Je moet ingelogd zijn om een reactie te kunnen plaatsen. Je kunt hier inloggen. Je kunt je hier registreren.