Informatie over de ondertitel Da 5 Bloods (2020)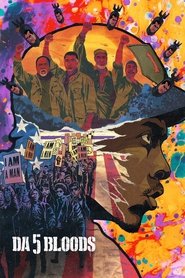 Da 5 Bloods (2020) - ondertitel
Four African American Vietnam veterans return to Vietnam. They are in search of the remains of their fallen squad leader and the promise of buried treasure. These heroes battle forces of humanity and nature while confronted by the lasting ravages of the immorality of the Vietnam War.
Er zijn nog geen reacties.
Je moet ingelogd zijn om een reactie te kunnen plaatsen. Je kunt hier inloggen. Je kunt je hier registreren.
No subtitles found for this movie or series. Try again later.