Informatie over de ondertitel Atlantics (2019)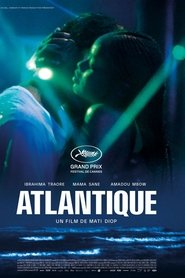 Atlantics (2019) - ondertitel
Along the Atlantic coast, a soon-to-be-inaugurated futuristic tower looms over a suburb of Dakar. Ada, 17, is in love with Souleiman, a young construction worker. But she has been promised to another man. One night, Souleiman and his co-workers leave the country by sea, in hope of a better future. Several days later, a fire ruins Ada's wedding and a mysterious fever starts to spread. Little does Ada know that Souleiman has returned.
6.8
Er zijn nog geen reacties.
Je moet ingelogd zijn om een reactie te kunnen plaatsen. Je kunt hier inloggen. Je kunt je hier registreren.