Informatie over de ondertitel A casa tutti bene (2018)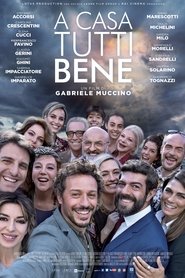 A casa tutti bene (2018) - ondertitel
A big family that like any other one includes relatives that see each other often and others that rarely meet, reunite to celebrate the 50th wedding anniversary of grandma Alba and grandpa Pietro in a big Villa, on the island they moved to. Because of weather conditions they all remain stranded on the island and the idyll between them seems to be over.
6.2
Er zijn nog geen reacties.
Je moet ingelogd zijn om een reactie te kunnen plaatsen. Je kunt hier inloggen. Je kunt je hier registreren.
No subtitles found for this movie or series. Try again later.