Informatie over de ondertitel 3 from Hell (2019)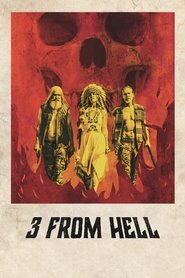 3 from Hell (2019) - ondertitel
After barely surviving a furious shootout with the police, Baby Firefly, Otis Driftwood and Captain Spaulding are behind bars. But pure evil cannot be contained. Teaming up with Otis' half-brother Wilson, the demented Firefly clan escape to unleash a whole new wave of murder, madness and mayhem.
6.6
Er zijn nog geen reacties.
Je moet ingelogd zijn om een reactie te kunnen plaatsen. Je kunt hier inloggen. Je kunt je hier registreren.