Informatie over de ondertitel 25 km/h (2018)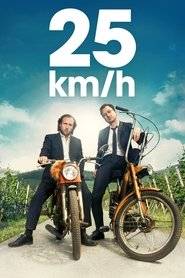 25 km/h (2018) - ondertitel
A road movie about two very different brothers who have not seen each other for 20 years: city manager Christian and cabinetmaker Georg, who never left their hometown and took care of their father until his passing. After their fathers funeral, the brothers decide on a whim, and with some help from the alcohol, to fulfil their old dream: travel trough Germany together on their mopeds.
7.2
Er zijn nog geen reacties.
Je moet ingelogd zijn om een reactie te kunnen plaatsen. Je kunt hier inloggen. Je kunt je hier registreren.
No subtitles found for this movie or series. Try again later.